Site-wide buy 3 get 1 free.
Welcome to D'Marie All Messy!

I have discovered a love of messy and am so excited to share all my messes with you! Hope we can share some erotic messy adventures!
Latest Scenes
Top Scenes
Based on ratings, hearts, clicks, sales, age, and other factors
Top Sellers
Bestselling scenes over the past week
Reviews
Sent by real customers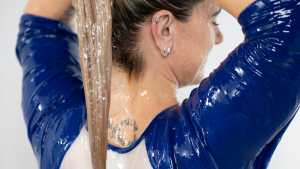 Looked like a fun experience!
This is a very simple video, very well done.
I love how D'Marie fearlessly dips her trainers into the goo and then proceeds to lower herself into the slime, one item of clothing at a time, covering them carefully as she goes. The glassy effect over her tee and jeans as she plays in the slime is a sight to behold!
It's also great to see her climb out of the pool to show us her slimy outfit and to see the mess dripping down from her jeans and over her shoes.
She made it look (as she does with many of her videos) like a very enjoyable and sensual experience for her. I wish I could join her in there...!
-
wetperson
10/8/22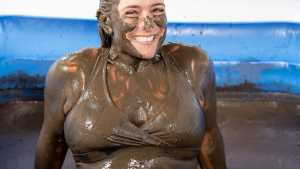 Dmarieallwet does it again
Dmarieallwet delivers one of the sexiest mud videos. Her transfer from a bath of water into another filled with mud and complete coverage of said substance is truly magnificent. And, when her clothes and long blonde locks sink into the mire and emerge with elegant filth, it is as if she has become one with the mud. I hope to see more videos of this absolutely high quality and wish Dmarieallwet further success.
-
Dirtyman
7/8/21